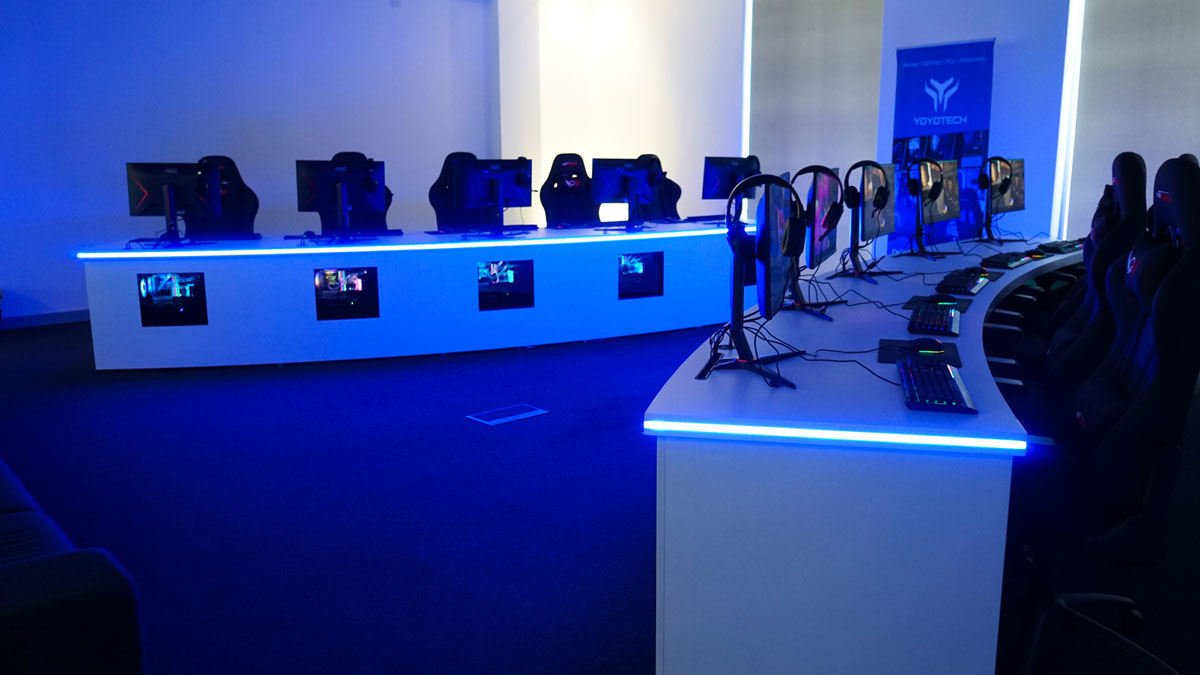 Gametech Campus - Media City, Manchester
If you haven't heard of Media City in Manchester yet, you're missing out. It's a seriously impressive 200-acre development in Salford and home to several various media organisations. The YOYOTECH team were recently up at Media City installing our biggest arena project to date – 5 Rooms (including a flagship esports auditorium and expansion plans already lined up!) This esports installation was for the Home of Skills & Technology, an innovation hub, operated by In4.0 Group to bring experimental and upcoming media industries to Salford.
Gametech Campus is an impressive esports venue totalling 5 rooms. YOYOTECH have installed this versatile space, perfect for them to run the esports BTEC and host LAN events. An ideal space for gamers to come together, socialise, meet new friends and enjoy the amazing facilities. There will also be opportunities for in person coaching for the local esports teams, to work on strategies using the very equipment they'd be playing on when competing in the facility's flagship room, the auditorium.
This auditorium is the first YOYOTECH build of this kind. With bespoke made, curved tournament style desks allowing each team to sit alongside each other. It looks great showcasing our high-end gaming PCs, powered by Intel 12th generation i9 processors. There's aloso plenty of seating for audiences to enjoy the games in person. With 3 large screens spanning the room, everyone has a great view of the action, all of the time. Sonos surround sound brings players and spectators even closer to the action. The auditorium room is linked directly to their streaming space so that a live observer can follow the game by broadcast.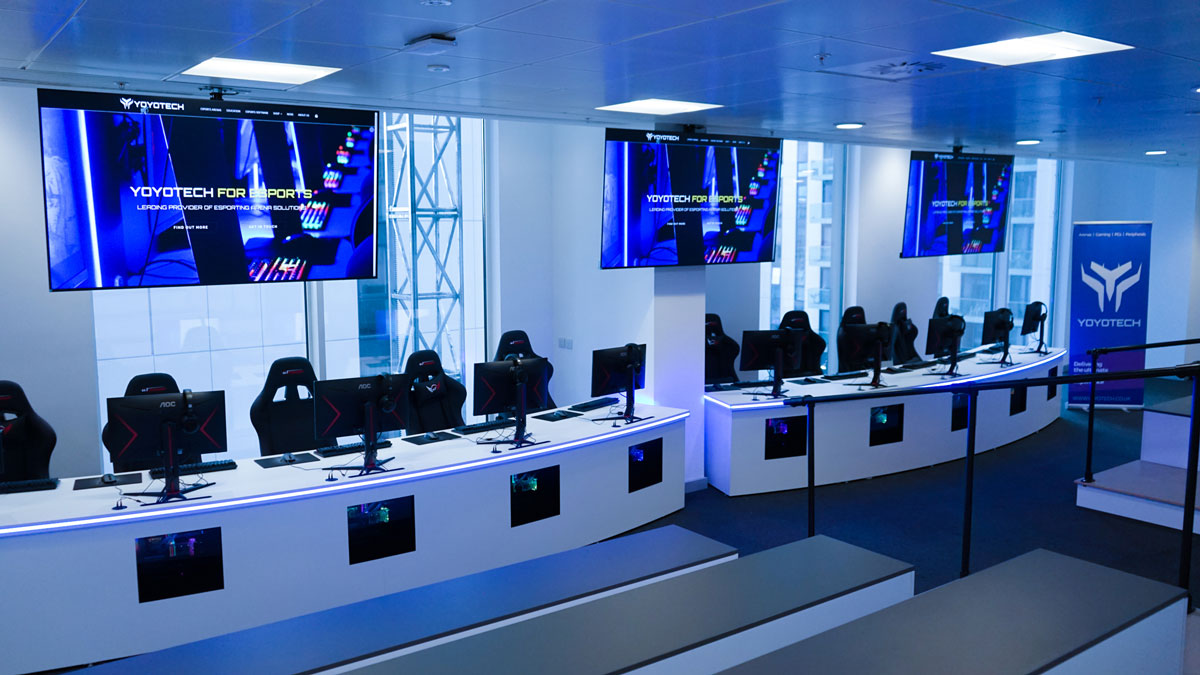 Events currently planned to take place in the new build include hosting both Manchester United and Manchester City football clubs as they face off in an intense game of Rocket League. This is sure to be a huge draw for esports fans, we anticipate rival squads queuing up to see them face off live in the auditorium. There are also plans for these teams to play off in a much more casual game of Fall Guys to bring the vibe of the launch to a much more friendly and energetic level, celebrating this next step in bringing esports culture further into the mainstream.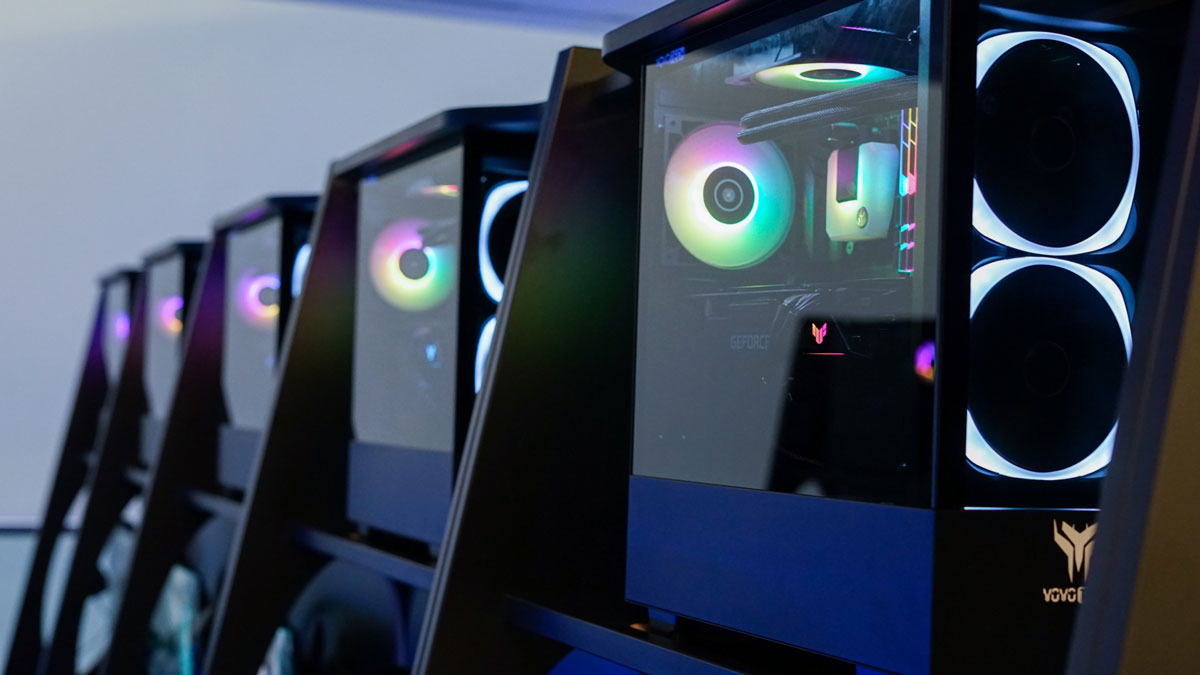 The past 3 years has been difficult and challenging for most people and businesses globally, with many people having to completely pivot their careers in order to survive during the pandemic. Paradoxically, the esports industry gained way more traction because it is one of the only sports that was able to be played and could be broadcast remotely. The pandemic has certainly accelerated change. In a post-pandemic landscape, we are beginning to see companies getting more and more confident in esports potential - pumping big budgets into their esports projects and adding broadcast into their scope. Creating comfortable spaces for esports education and entertainment. Media City, has invested in all of these, building a true hub for all things esports and British esports fans are thrilled.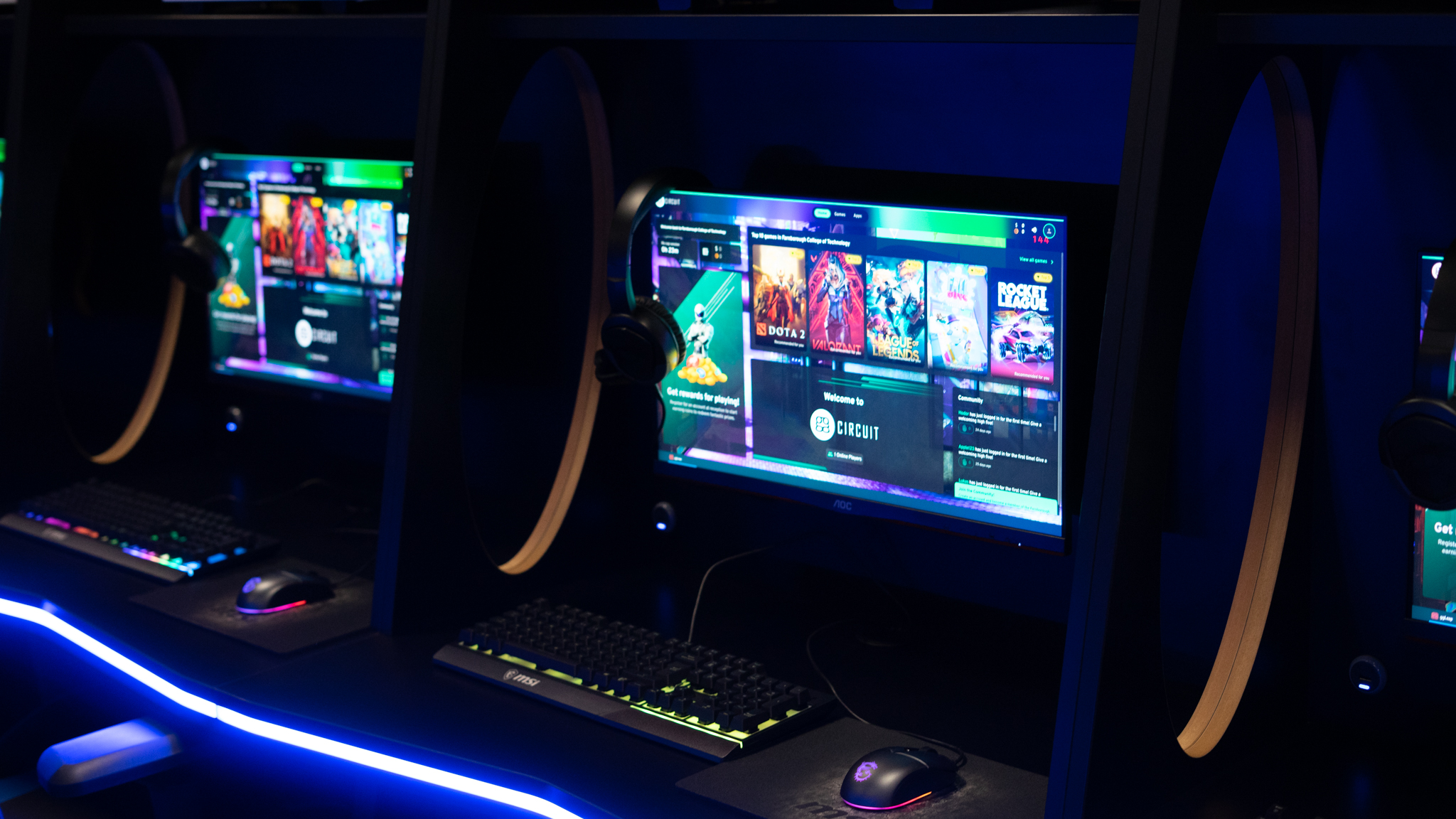 So, what's next for our arena builds? We're delighted to have a couple more exciting projects in the works that will match the scale, if not surpass what we've already achieved at Media City. Much like all gamers, we're always striving for the next level. We want to make the next one even bigger and ever more optimised as a multi-purpose esports facility. With any project, you find faults, problems and issues that need resolving and discover improvements and ways to streamline. The Media City project has been a significant learning curve for the team and the results were incredible. With all the contingencies and adjustments that had to be made, we are now a lot more knowledgeable on large-scale projects and YOYOTECH is beyond excited to get to work on the next one.
If you have any questions, please reach out to Sales@yoyotech.co.uk.