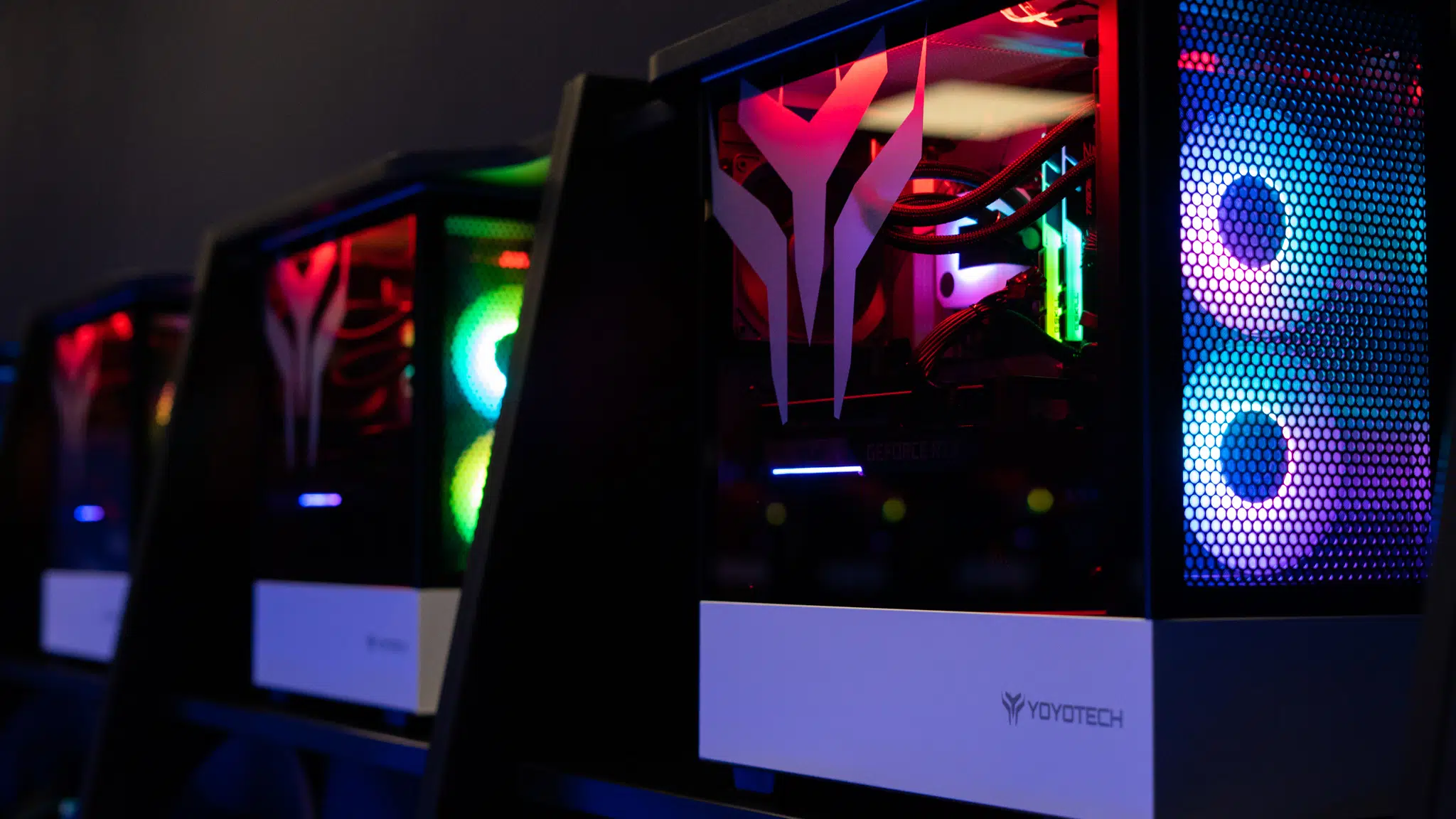 Farnborough College of Technology
Our esports arena design team were so excited to land this exciting esports build. We were blown away by the potential of the site and knew they'd be able to build a great esports facility. Working with the team at Farnborough College of Technology we worked to create and realise our latest esports arena solution.
A large, ample open room that only needed to have 20 gaming stations. With the gaming stations placed along opposing walls, allowing for an expansive feel to the site. This generous space allowed us to design and build the most spacious esports arena we've created to date. With so much room, even during the most intense and heated esports matches, gamers and spectators would be able to remain comfortable and enjoy the game.  It may have been possible to fit another row of gaming stations, but then the space could have become stuffy – less hospitable and enjoyable. With this luxurious level of comfort possible it was important that the design and installation took advantage of this aspect and so we made the desks feel as spacious and inviting as the room layout felt to us.
FCoT Manager of Esports, Sport Sciences & Protective Services, Daniel Hughes was a great team member for this project. Dan was an incredible help and was very flexible in terms of our deadlines and various site visits. He had this to say about his experience;
"Part of the challenge of taking on this project in a new and upcoming market such as esports was committing to the build and install with a contractor.  It is a financial leap of faith to trust them with building your vision on budget, on schedule, and with the attention to detail required to create an outstanding facility to match our college and university campus.

Farnborough College of Technology's esports arena is not only an excellent teaching space but allows our learners to access one of the best esports arenas in the region when competing.  Yoyotech has exceeded our expectations and the quality of the end product is an instrumental part of why we see our esports college and University courses going from strength to strength in the future."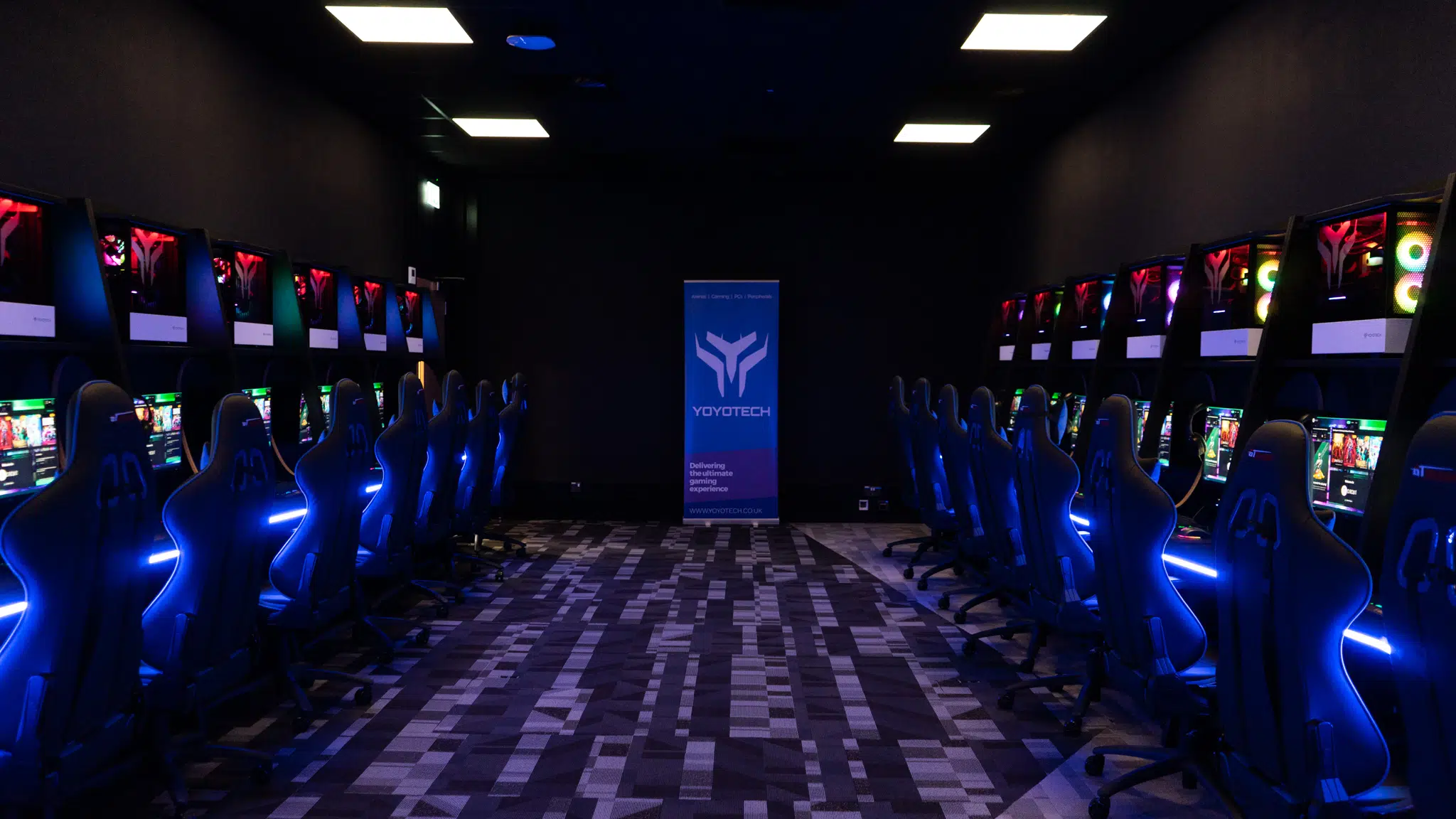 Praise indeed! Our build team were proud of the final result, and we look forward to working with FCoT in the future. The room is perfect for what they need and is going to make a real difference to all the students who use it (not just those studying esports). The atmosphere is incredible and we know that students of our previous esports arena builds find that the gaming environment helps with their psyche while playing and keeps them focused. The gaming systems they have asked for are terrific as well, providing the students with Intel's 12th generation of processors and RTX 3070 graphics cards. Helping them perform well and develop their gaming skills. So, we can look forward to great things from the esports teams at FCoT!
The potential of the esports department at Farnborough College of Technology is ever-growing and with the facilities that they already have to offer, the number of students taking an interest in the esports facilities at Farnborough has been amazing. Whether students are looking for career paths or extra-curricular activities - these esports facilities are not just available to those studying for the Level 3 National Extended Diploma in Esports.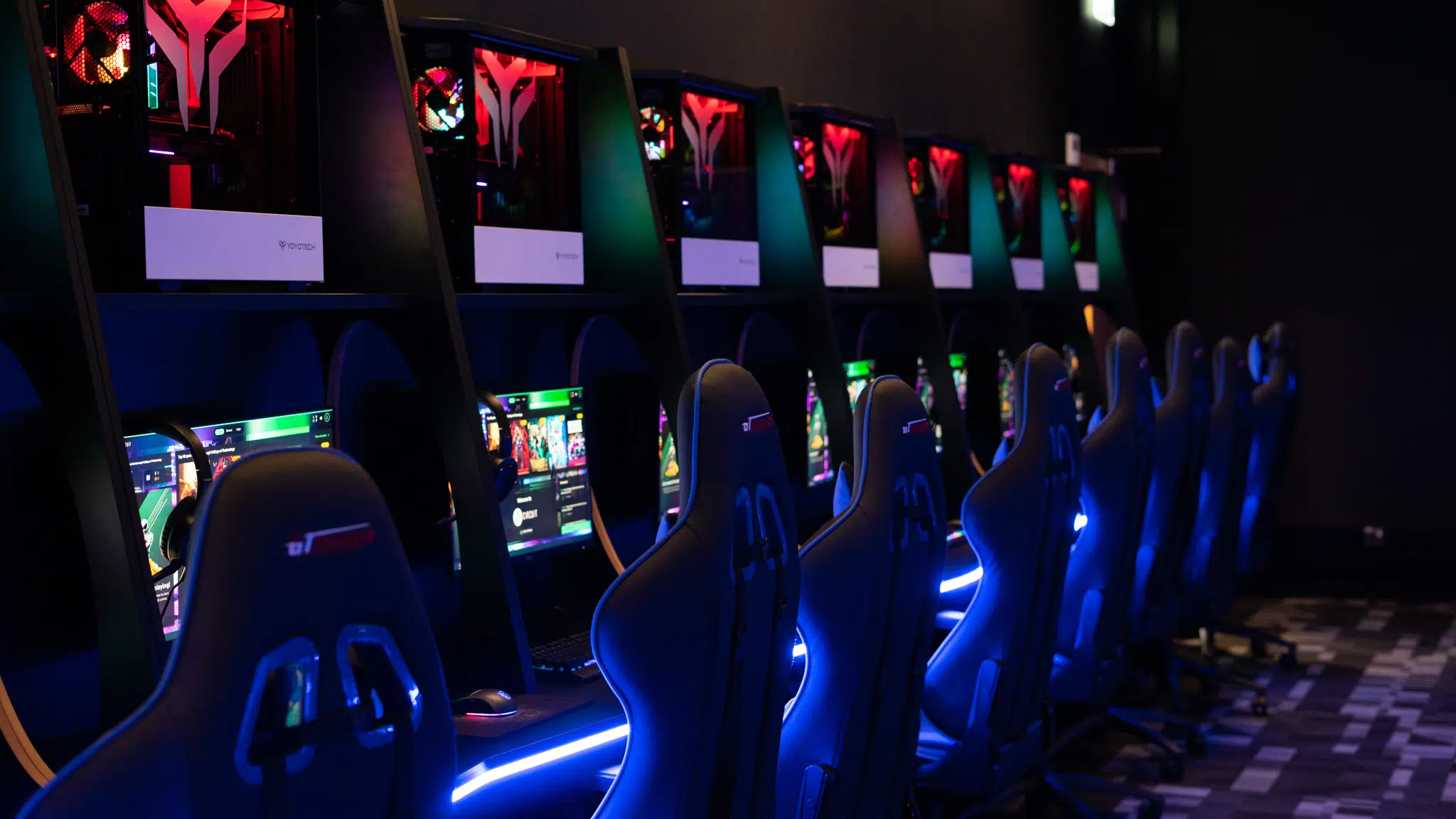 For colleges wishing to attract students, esports facilities are potentially a great draw. Gaming is growing exponentially and socially, esports is so much more inclusive than other sports. Gender, demographics and other social barriers give no issue to participants in esports. And like other sports this is not just a game – skills developed in esports include teamwork, communication, strategy, and gamesmanship.
With esports on the rise, future careers being created, the social engagement of the players, the team building are just some of the great opportunities arising from esports arenas in colleges.
Read more about esports in education in this whichschooladvisor.com article, which mentions our QMC Esports Arena and chronicles the benefit to students and educational institutes.