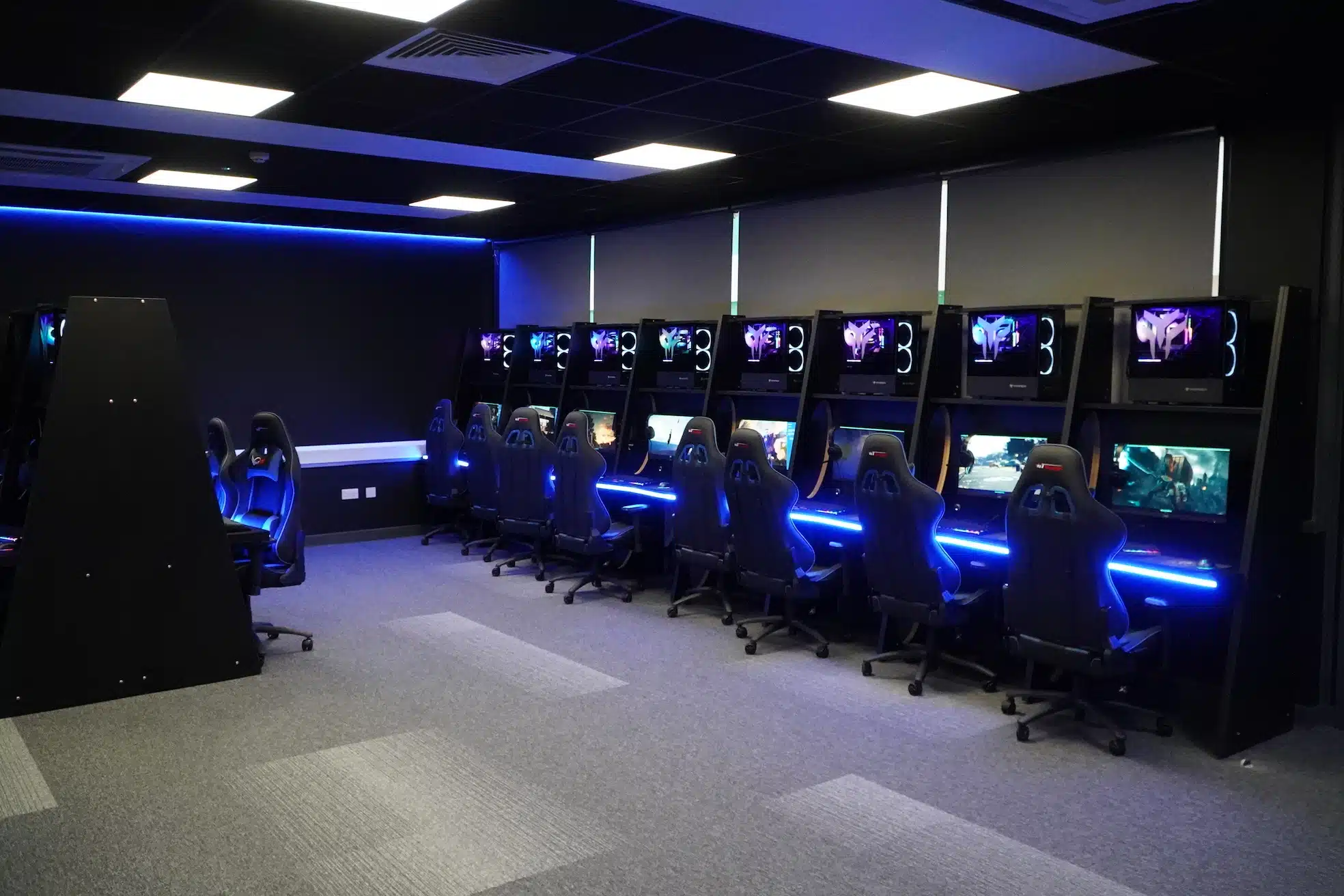 New College Durham - New esports department
Back up North for another exciting Yoyotech arena build. New College Durham wanted a sixteen-seat esports arena, just like the Newcastle United Foundation we completed earlier this year. Only this build had significantly more space to play with. With this big contemporary space, we were able to get creative with the station layout. Our directive was for the esports department to reflect and match the atmosphere of this striking new building.
We decided to put eight along the back wall as well as two banks of four, back-to-back, coming from the side wall. This was designed to provide perfect vision from every station to the board at the front of the room. It also provides plenty of scope for future expansion within that room. Flexible open space has been left that would be perfect for a hex desk or even a non-esports desk for more collaborative learning.
We always enjoy a build, responding creatively to the space and the needs of the client. One of our favourite things about working with New College Durham was how enthusiastic they were about the new esports arena  and about esports culture in general. From the start, the esports department was looking for advice on team branding and how to get involved with the college leagues. They were keen to give their esports course a strong identity, and this energy and dedication will surely take them far.  Their passion to keep learning more about the industry and the culture will enthuse and benefit their students. We see a bright future for New College in esports and look forward to collaborating with them in the future.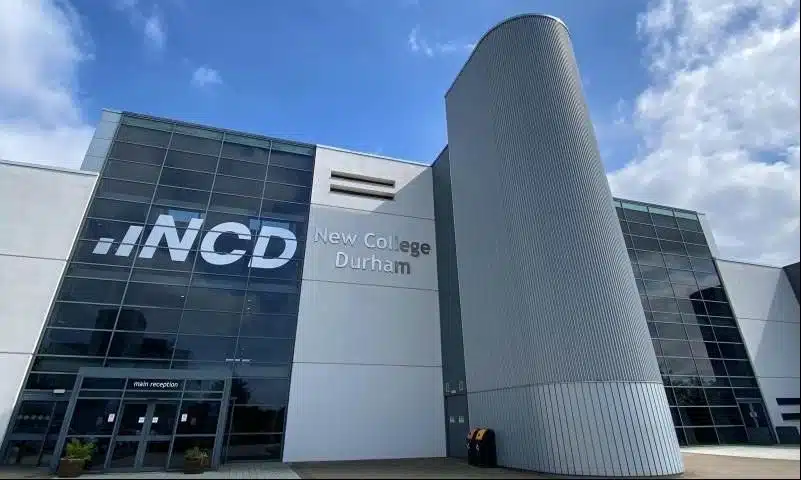 New College Durham offer BTEC Level 2 Diploma and Level 3 National Extended Certificate in esports. These courses teach and develop the skills needed to work in the esports industry, and also the opportunity to progress to degree level. The esports department at New College are fully equipped and so passionate about the opportunities for students, I'm sure the students will thrive here.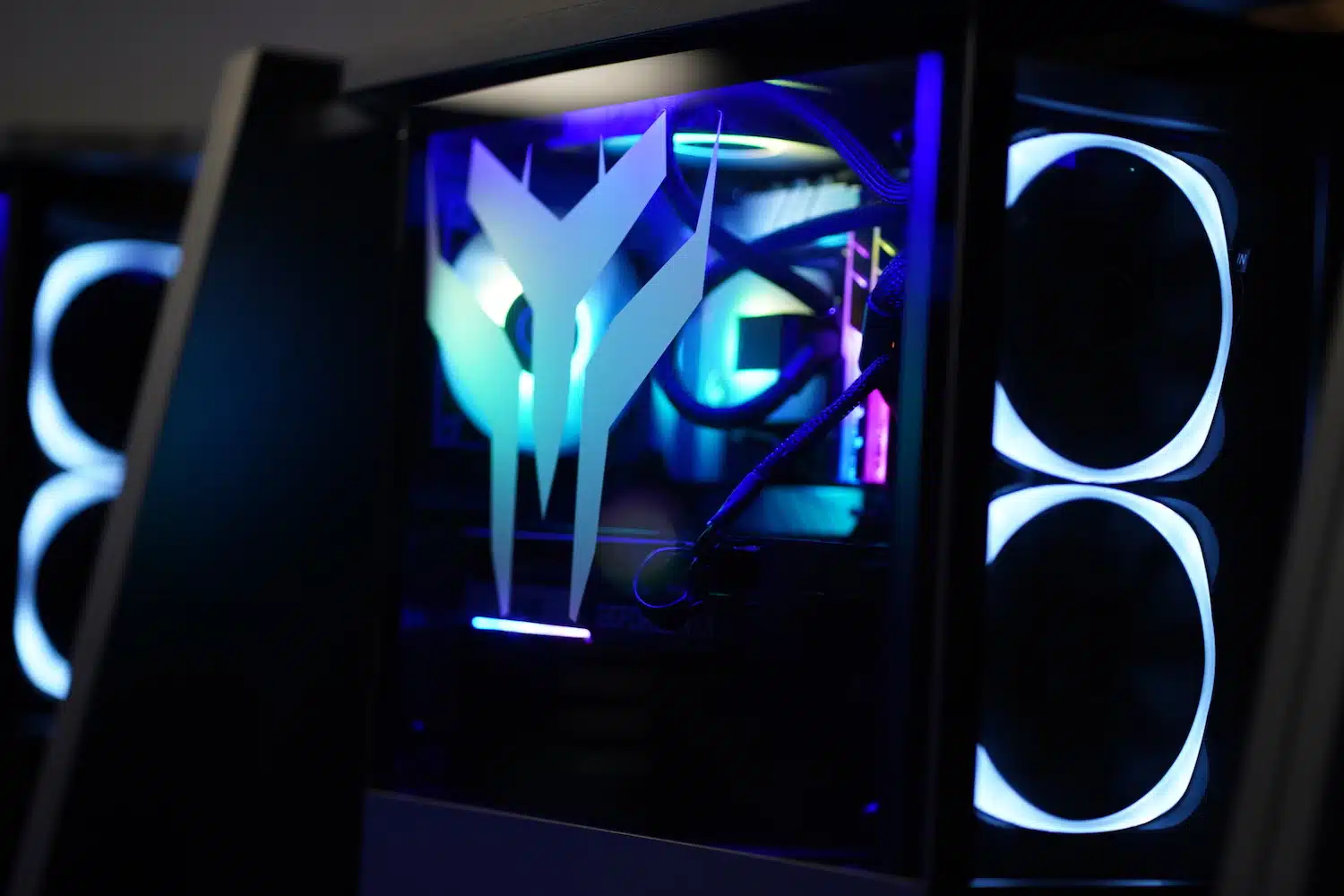 Reflecting on the amazing esports arenas we've managed to complete this year, Durham could be the cherry on the cake. But we've not quite finished 2022 yet! If you have an esports department, would like to offer esports or are considering offering esports qualifications and courses, talk to Yoyotech. Check out the esports arenas we've already built and our links with esports in education.
If you have any questions, please reach out to Sales@yoyotech.co.uk.