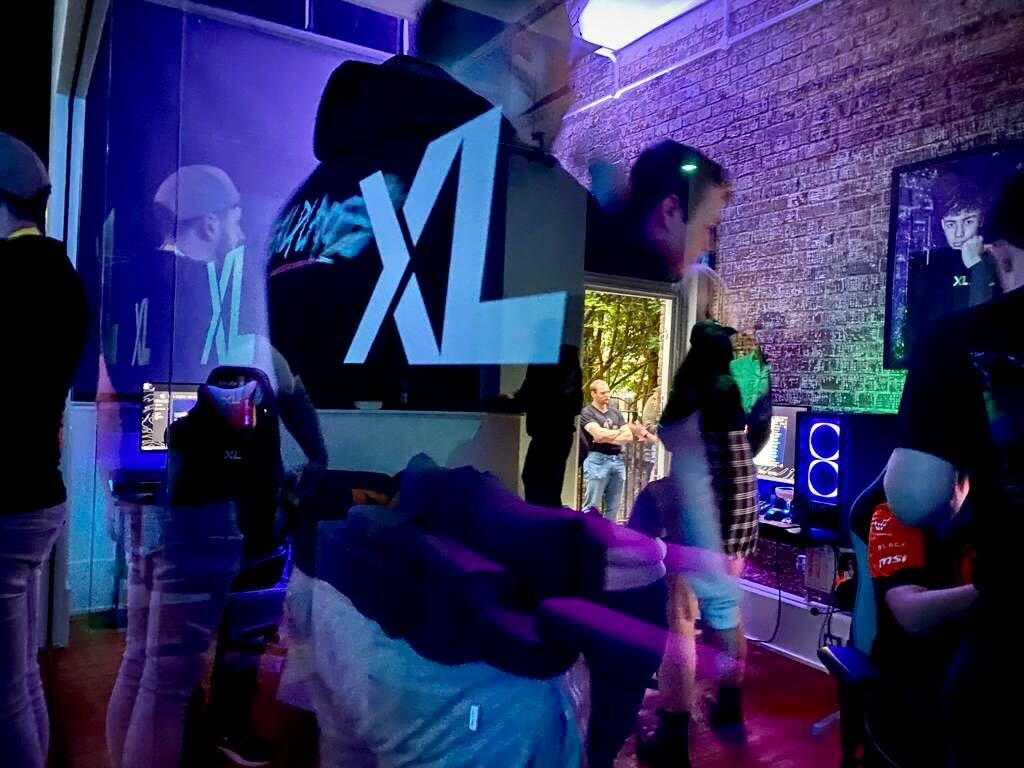 Yoyotech was excited to be invited to the XL HQ launch party in Central London
Our good friends, and partners, at Excel Esports, opened their amazing new headquarters last week. For the grand opening of the new space, Yoyotech was excited to be invited to the launch party in Shoreditch, the cutting edge 5660sq.ft gaming facility is home to 30 of Yoyotech's best gaming systems that are ready to be played 24/7, and it all looked phenomenal. XL has successfully been focused on creating a space made "by gamers, for gamers.' With streaming rooms, production studios, and space for EXCEL's community, teams, and fans, (and did I mention the Yoyotech gaming PCs?!) With so much here for the whole gaming community, we'd definitely recommend a visit if you get the opportunity.
The place looks amazing, the launch was buzzing, and we got the opportunity to do some serious networking. We caught up with all our friends over at Excel and got the chance meeting new employees whom we cannot wait to begin working with. As well as the people working behind the scenes that make our partnership smooth sailing, we also got the opportunity to talk to their players and content creators!
Leahviathan is Excel's newest content creator and her talents are off the scale. Leah is best known for her variety streaming content but mixes in her incredible artistic talents in the world of cosplay as well. Leah was a joy to talk to, a perfect addition to the Excel line-up and we're sure to keep a close eye on where this takes her career.
Another of Excels content creators that we had the pleasure of meeting was the one and only Caedrel. A true Excel legend, Caedrel got his start at XL as a player for their League of Legends team, competing in the LEC. After years of playing for the team, he decided to retire from the pro scene and focus on streaming and casting.
With the headquarters now open, Yoyotech is able to use this amazing XL HQ space for events. So be sure to keep an eye on our socials for future content as we have a plethora of ideas that we are now able to organise and put into motion. As you can probably tell, Yoyotech is super excited to be working with Excel! It is already presenting great opportunities within the Esports community. There is so much from the event that we are super excited to announce in the coming weeks. The future for British esports is bright!