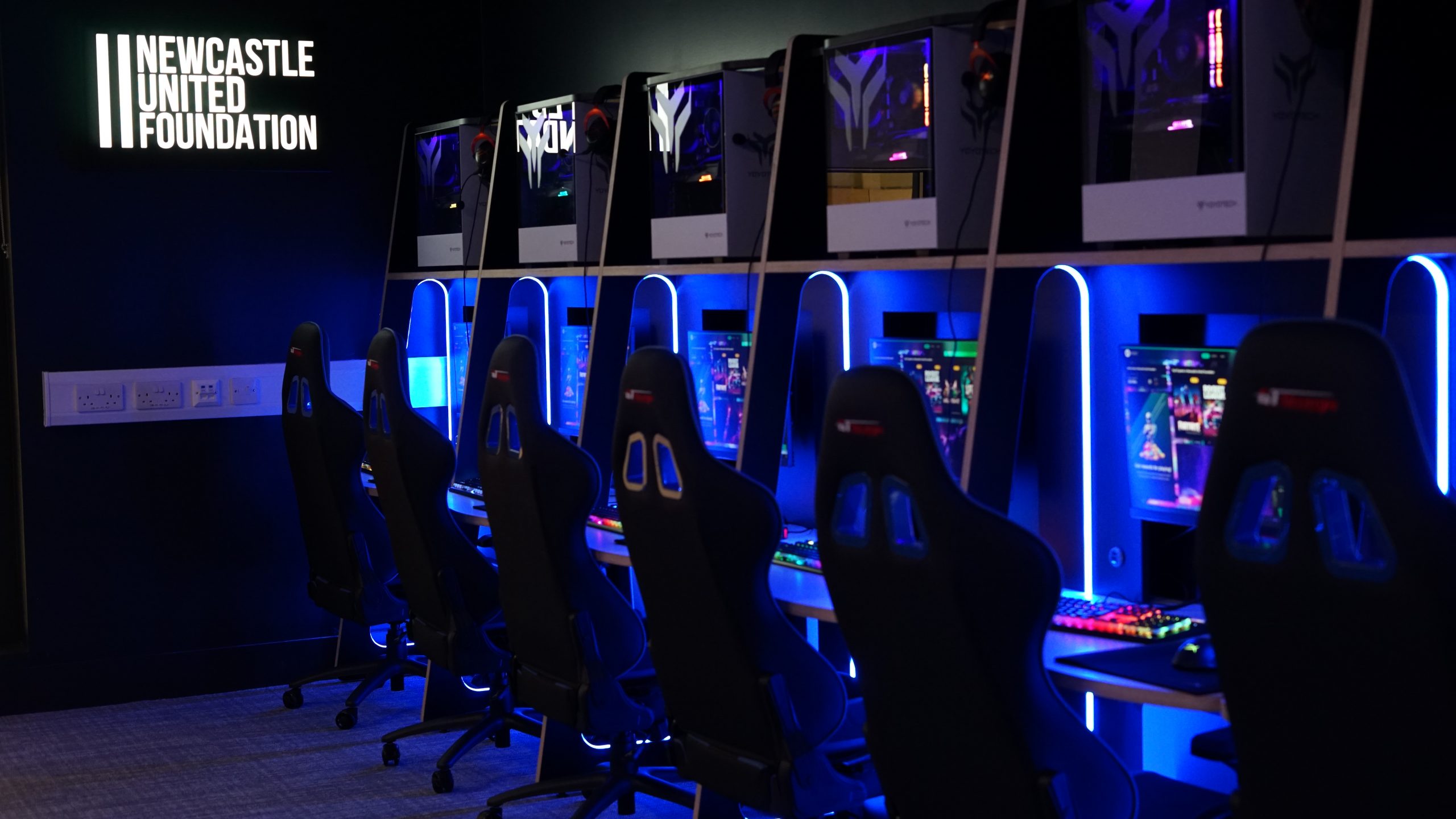 How to build an esports arena
Have you ever wondered how difficult it is to build an esports arena? Here at Yoyotech, we've been through the build process for an esports arena many times.  We've had the experience of designing and building several unique esports arenas. What most people don't realise, however, is just how much creative thinking, preparation and hard work goes into every single one of our esports arenas. To illustrate that there is so much involved more involved in building esports arenas than putting some gaming computers in a room, we'll walk you through a Yoyotech arena build.
The first step in a new project is always the most fun. We learn exactly what sort of space we're working with, as well as the customers' wants, needs and budgets. We do this by meeting with them and discussing their vision for the project and how exactly we can bring this to life while working within their budget. Our experience has given us much insight and fore site into any potential issues. Yoyotech is one of the only companies that can deliver a full esports arena solution, from design, through build, esports furniture, esports management software, gaming PCs, and gaming software. This is a huge strength for Yoyotech - joined-up thinking means that a Yoyotech esports arena is cohesive, both aesthetically and technically.
The next thing to do is to start designing. By this point, we will have figured out the specs that the PCs need to be as well room dimensions that the furniture designs need to adhere to. This is where we split off into two teams, those building the furniture and those building the gaming PCs.

Our furniture team will start by modelling the room and building the arena in specialist 3D modelling software so that they can show the customer periodically and make changes along the way if any issues start to present themselves. Once the final decision has been made, the furniture goes into the build stage and the real work begins! The PC team is hard at work building the beautiful machines that will run the arena. Often customers are eager to get their logos and branding etched onto the PCs to immortalise their place in esports. We have done this for the likes of Excel Esports and Newcastle United Foundation, just to name a few.
Thinking about the build also demonstrates the potential esports careers that are evolving within the esports industry. Someone has to design the games software, the gaming pcs, the venue software, and build the esports arena. Then someone has to manage the completed arena, staff are needed at the venue. There are potentially so many esports jobs - it's not all about the esports star pro players! There really is so much potential in this vibrant, exciting growth industry. It's a great time to get into working in the esports industry.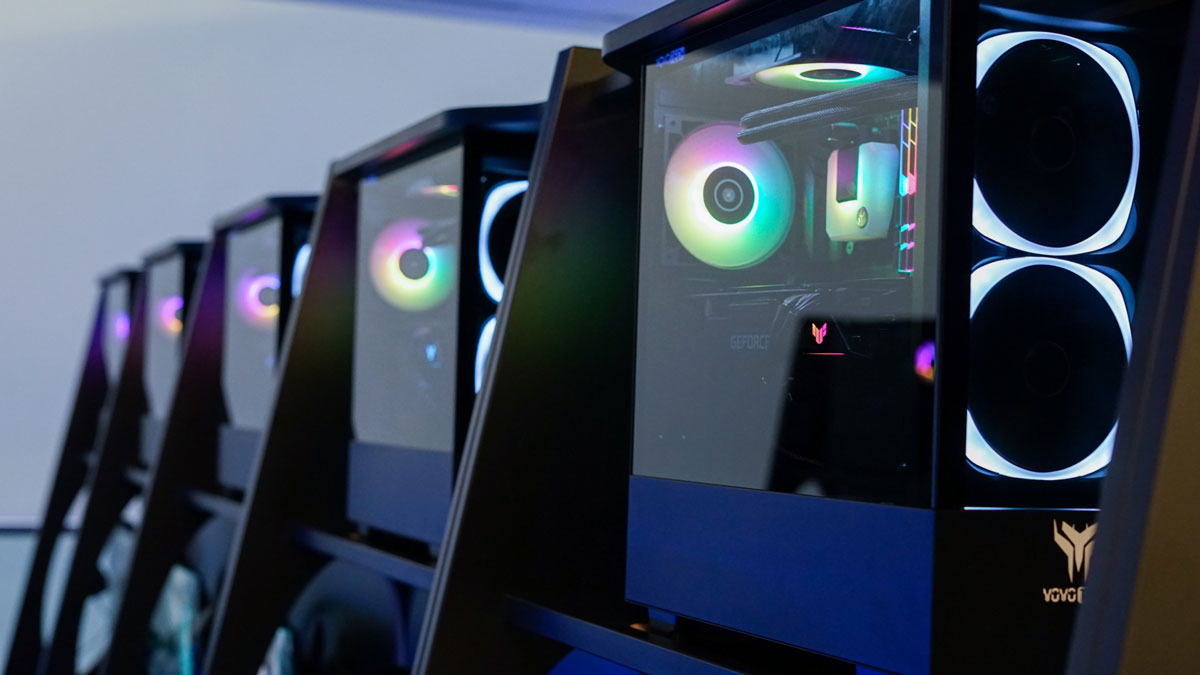 When everything is ready, we get to the installation. We ship all the parts to the arena location and get the team onsite. You may assume that we hire out a build crew but for the most part, we do it all ourselves. We want each esports arena to be perfect, and we have the experience and passion to deliver. This tends to mean some long, labour-intensive days where we install every desk, PC, monitor and peripheral by hand. A demanding process to be sure but gratifying when the arena is finished and the team can enjoy the completed venue and the clients' delight. We have always had great feedback from our clients, which makes all those long days worthwhile.
It's exciting to be involved in the design and the build. We are proud of each esports arena we've built. The Yoyotech team pushes itself with each new build, and our vision only gets larger. We have plenty of esports arenas currently in the pipeline and none of them will be anything like what you've seen from us before. This is because each build is unique – responding creatively to the space, needs and budget presented to us. I'm sure we'll keep posting our new build esports arenas, so keep an eye out. If you are looking to build an esports arena, make sure you've got Yoyotech on your team, and it's sure to be a winner.