BETT23 was a phenomenal success! We got to meet so many people that are as passionate about bringing esports into education as ourselves. The opportunities for different types of esports hubs up and down the country are endless.
This BETT, we're seeing that the majority of people in education understand the value of having esports on the curriculum. Having many students and teachers involved with the industry going onto the BETT23 stage and discussing the positive effects of studying and offering esports in education meant that people flooded the Yoyotech stand.  Keen to learn we can help them implement esports into their establishments and we can't wait to deliver!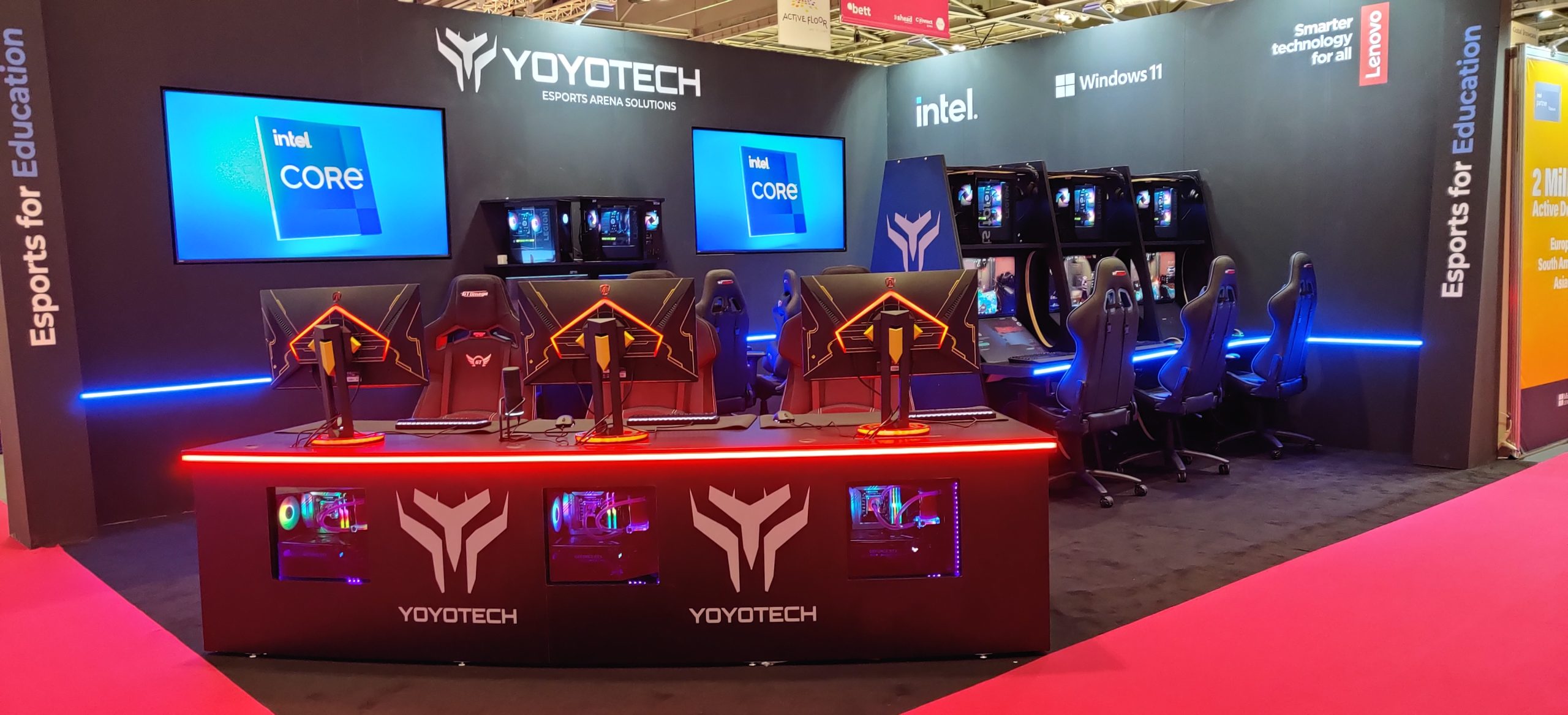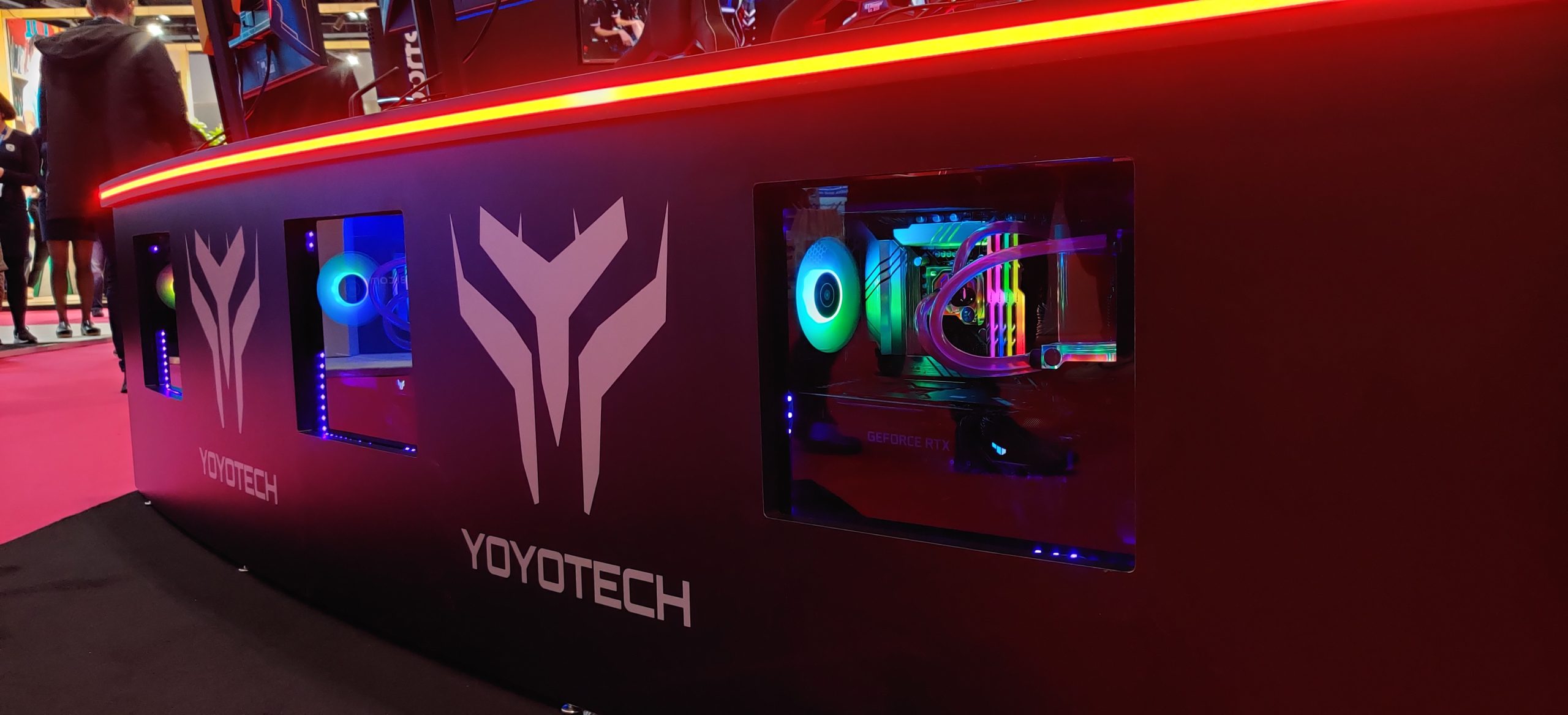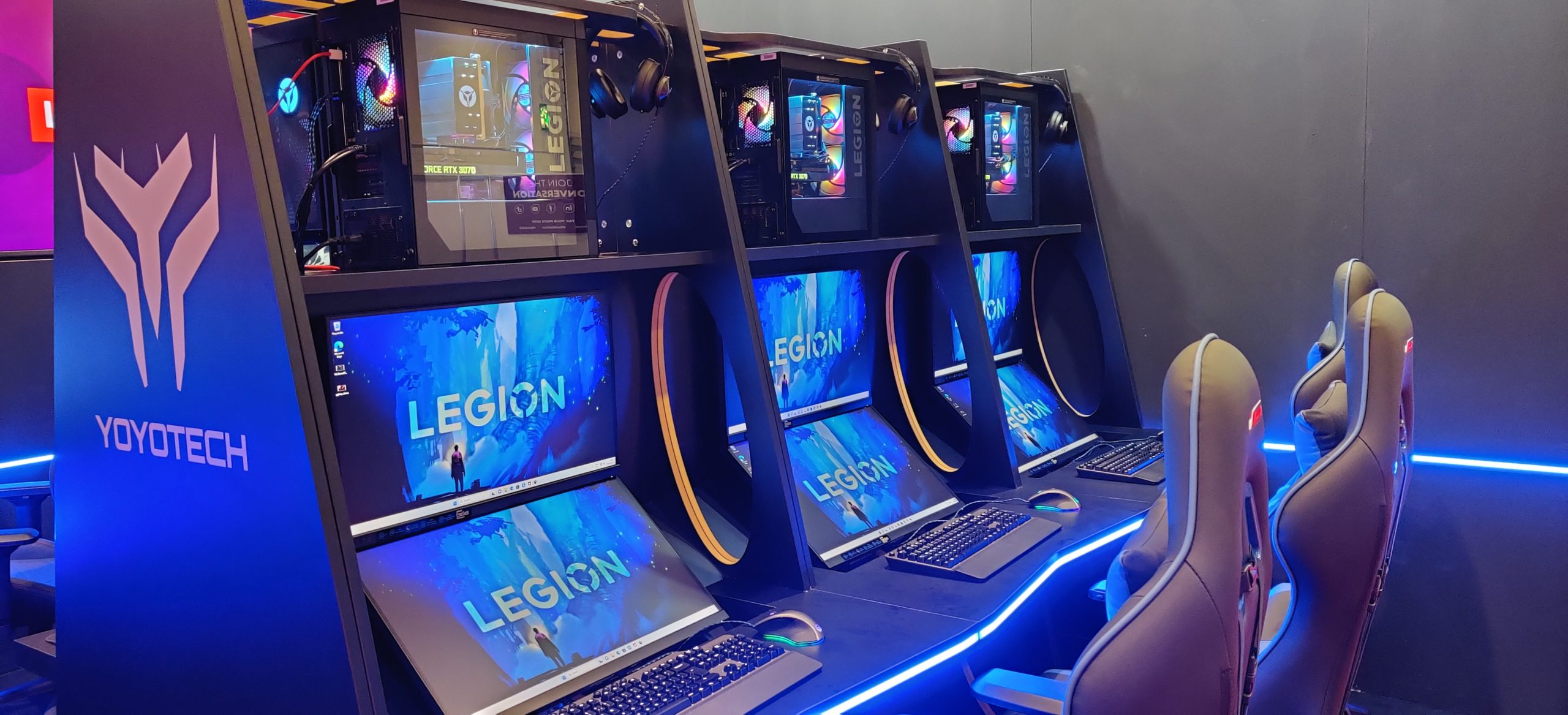 We were able to debut some new gear from the Yoyotech solutions including our new partnership with Lenovo giving us the opportunity to use our exciting new Legion-powered arenas. The Legion machines look so clean on our furniture as the compact case allows us to use a smaller amount of space to house the PCs and working with Lenovo has made sourcing all our kit easier than ever! We also had the pleasure of showcasing brand-new furniture designs, one of which was our new dual monitor desk that we had ready to play on the stand.
We are already hard at work meeting the demand of getting Yoyotech arenas into the hands of all our visitors over the course of the week so if you didn't manage to see us at BETT, please do not hesitate to get in touch as we'd love to make your esports dreams realities!