Esports arrive at Southbank
Today marks the opening of the brand-new building at South Bank Technical College. We had the absolute pleasure of working with the team to create the ultimate esports space ready for the opening. Installing 20 seats, which is a great starting point for colleges introducing esports into their curriculum.
We were in our element, as this sort of size arena is the standard ask for colleges that are just starting up the esports BTEC. They were after creating a compact but dynamic space, with the ability to offer an entire class of students at their own station without being too overwhelming for the budget. A space like this is perfect as it allows for expansion as the course picks up attention and gains more students, and then the college can be confident about possibly expanding in a few years.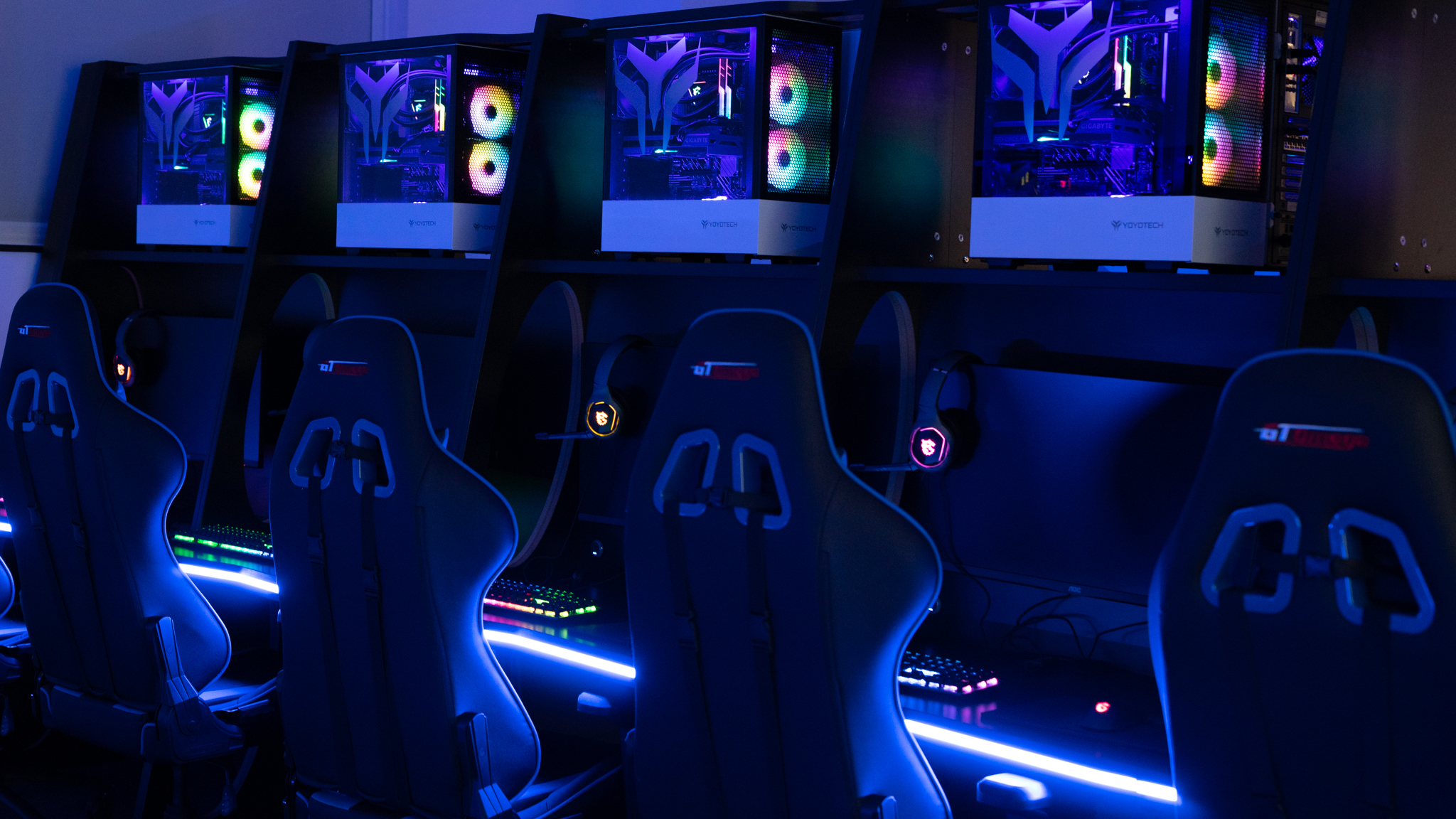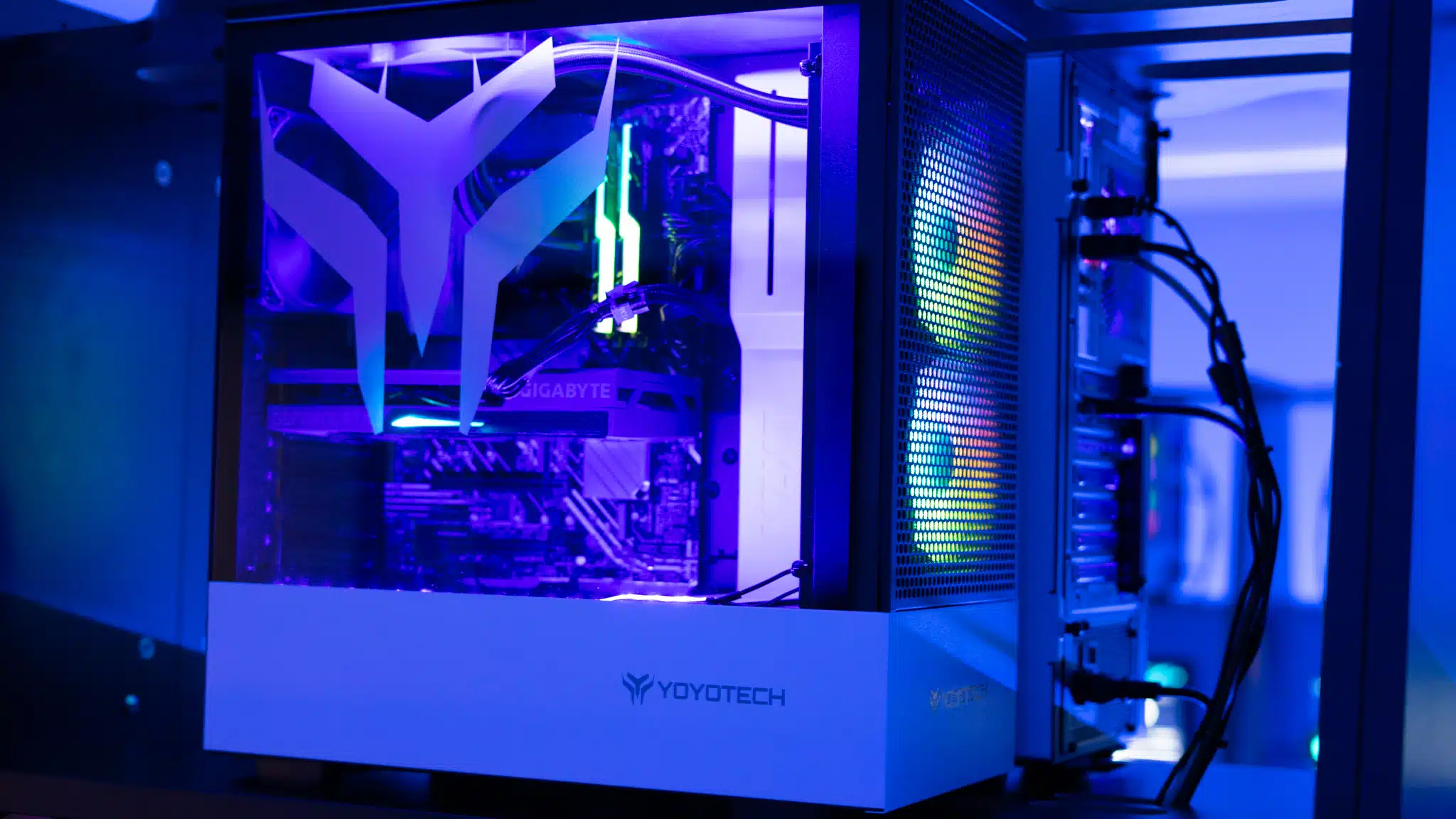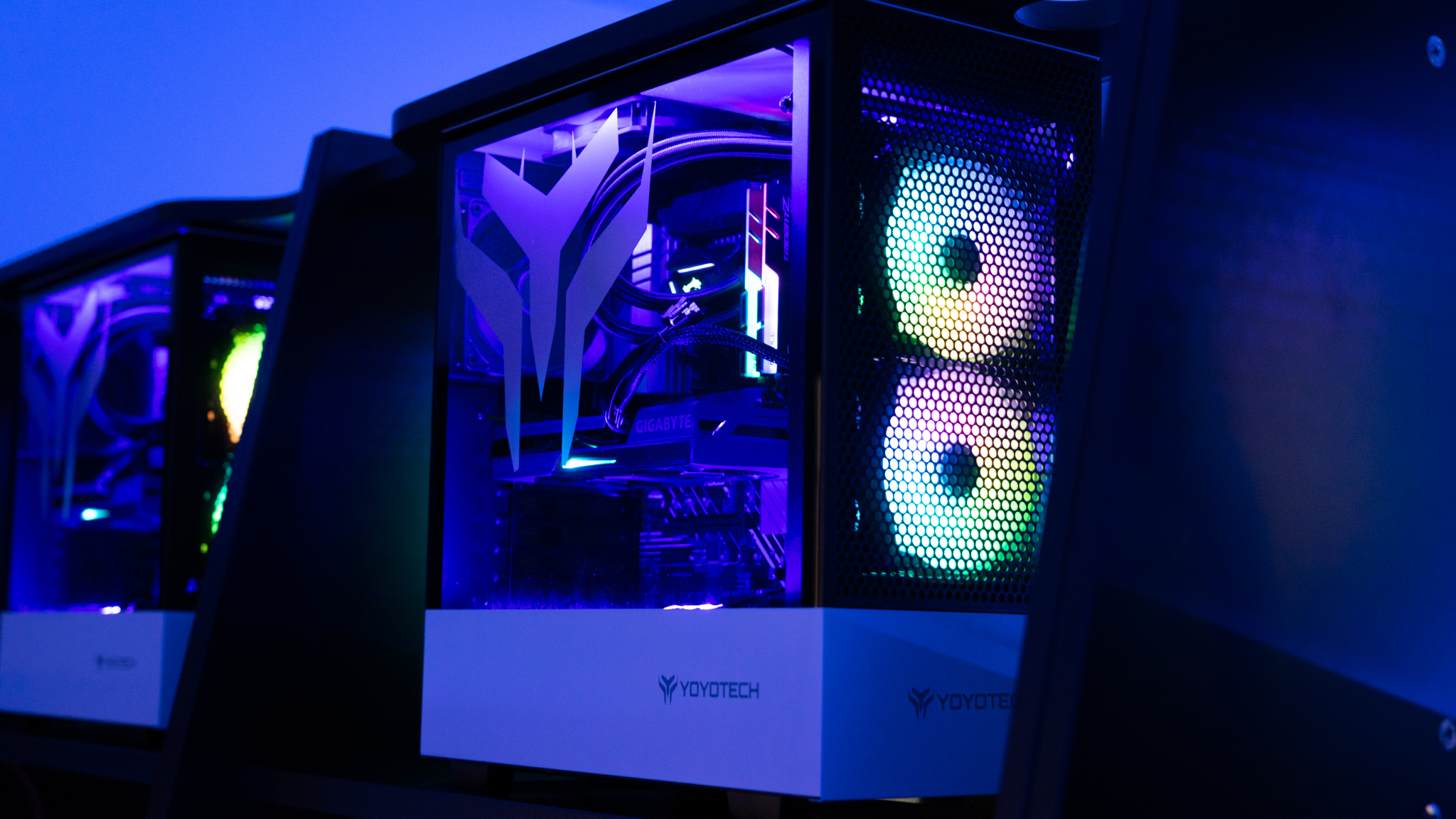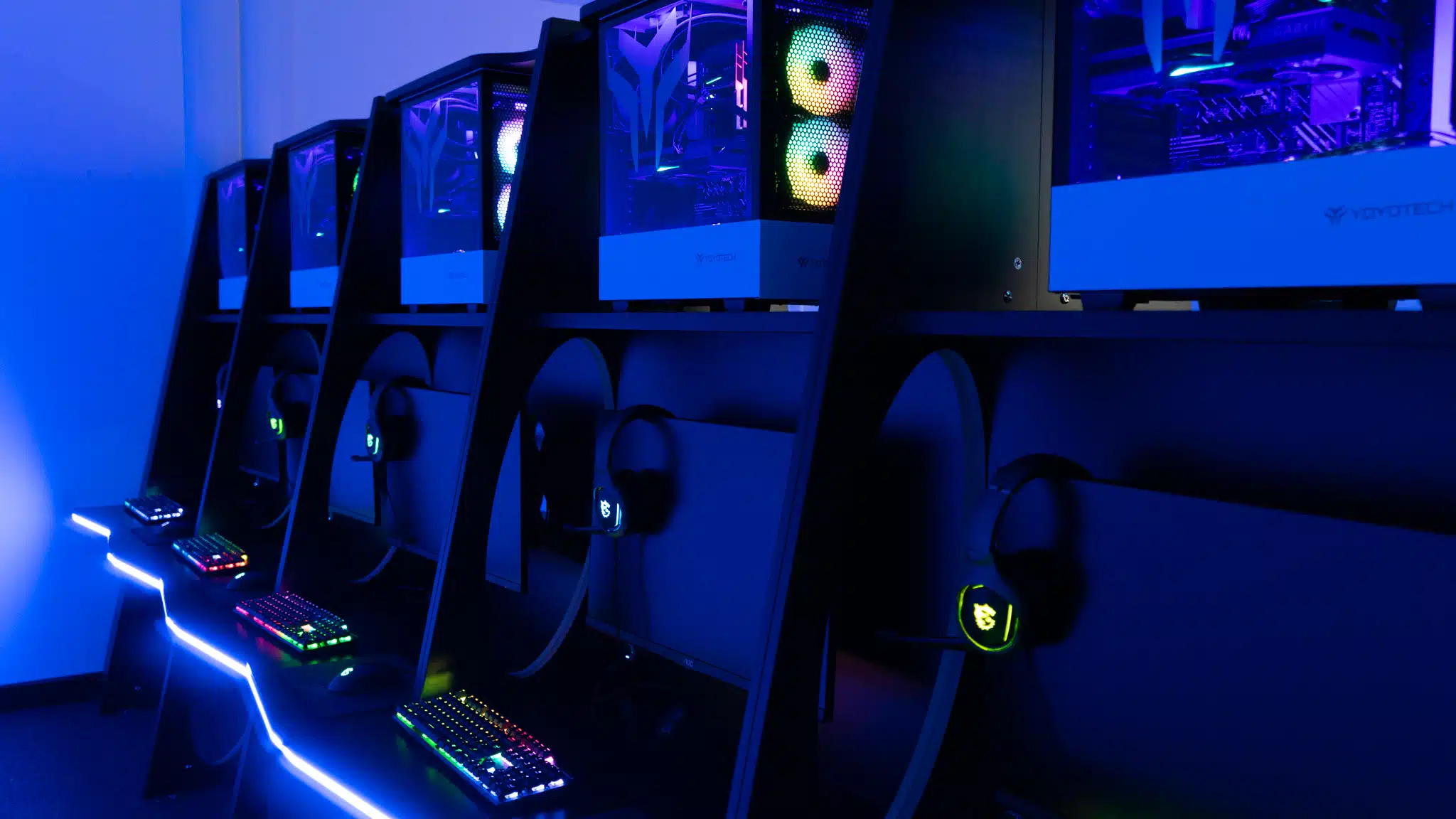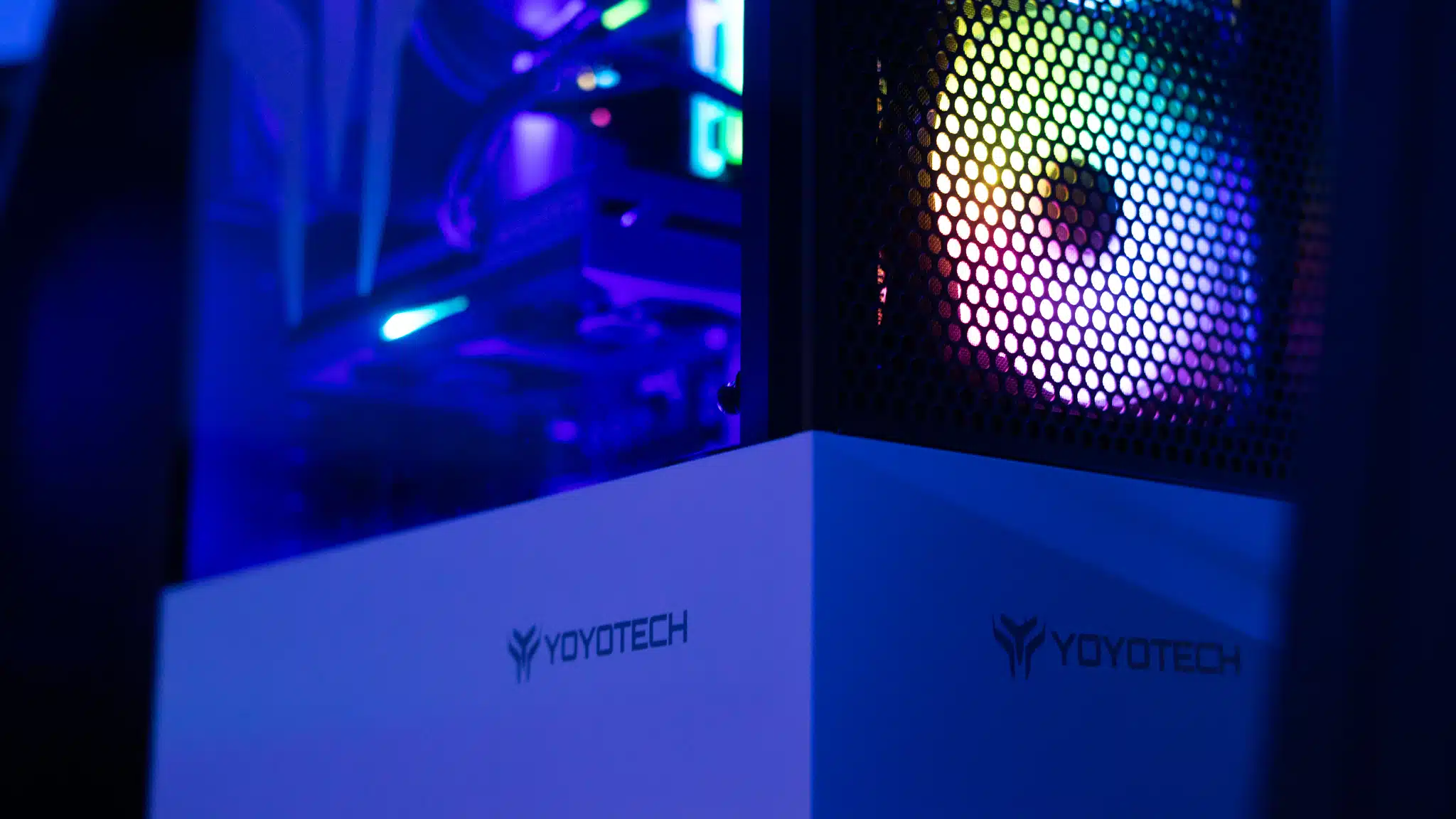 Speaking of space, the room is one of the most unique and challenging we've worked with. This is both because of location and room layout. At first glance, the layout of the room isn't anything unusual, a standard rectangular classroom. Once our desks went in, however, they created divides in the room that block out a lot of the other students around apart from the ones that are on your aisle. This promotes focus and immersion in your work/gameplay which is unlike the open-plan view of most regular classrooms. It is an interesting way of laying out your classroom but from our experience, students really respond well to this style of esports room, and some students even gravitate towards certain establishments based on the layout of the esports arena. With all the experience and knowledge Yoyotech brings, we can help you configure your optimum layout for desk numbers, layout, and UX.
Helen Drewery, a director at South Bank, had this to say about the experience. "London South Bank Technical College in Nine Elms is a brand-new building with the aim of preparing every student for the world of work, an apprenticeship or progression onto higher education.  Yoyotech has done a wonderful job in equipping a 20-seater esports room where we will deliver Level 2 and Level 3 esports as well as run tournaments and enrichment for students across the college.  From initial contact to completion, it has been extremely easy working with Yoyotech who have delivered exactly what was required."
Because we are esports in education specialists, we understand the needs of teaching spaces, students' expectations, budget and space constraints all with an eye on your need to expand in the future. Because we offer a turnkey service, we can deliver a smooth and comprehensive service and ensure the best return on your investment.
We cannot wait to see the impact that South Bank Technical College will have on the world of college esports. The team over there are so eager to get stuck into the culture and this will surely excite the students and push them to do great things for the industry. If your college or university is considering installing an esports arena or gaming room, talk to the industry experts Yoyotech, to make sure you make the most of your potential. Or check out the exciting opportunities offered by South Bank Colleges