THE COMPLETE ESPORTS SOLUTIONS
Besides creating bespoke esports arenas, YOYOTECH build optimal specification gaming rigs, providing support and assistance, training, and warranty. We are the partner of choice for organisations looking for an esports arena supplier to set up their gaming environments.
ESPORTS ARENAS
YOYOTECH IS THE UK'S LEADING ESPORTS ARENA SUPPLIER
Considering building an esports arena or opening an esports venue? YOYOTECH deliverS the complete esports solution including design, installation, high- end gaming PCs, peripherals, management software & support.
Find out why you need YOYOTECH on your esports team.
ESPORTS FOR EDUCATION
BUILD AN ESPORTS ARENA ON YOUR CAMPUS
YOYOTECH work closely with one of the writers of the Pearson Esports BTEC and provide complete solutions for all areas of esports within HE and FE across the UK. YOYOTECH supply high-end gaming PCs, peripherals, software and knowledge and create made to measure physical gaming spaces.
YOYOTECH NEWS
Keeping you up to date with the latest from Yoyotech - building high performance gaming PCs and the UK's best esport arena supplier.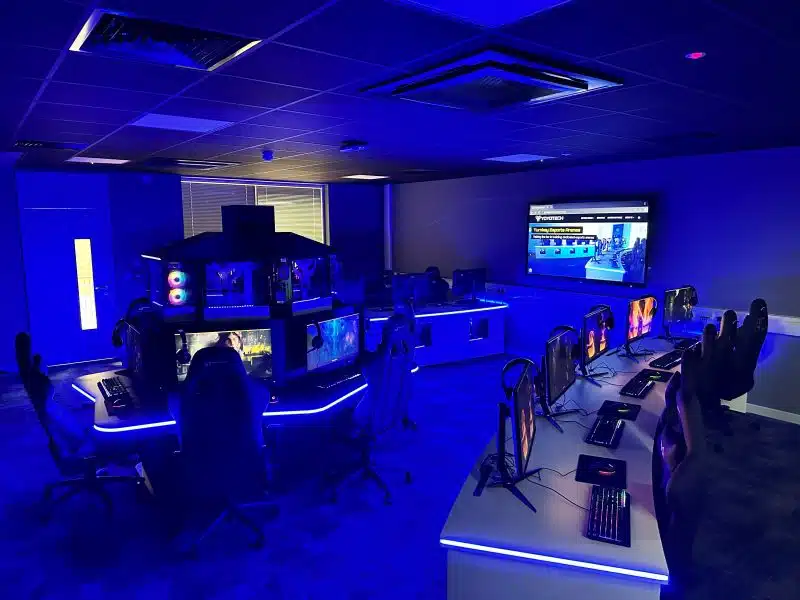 Esports in New College has expanded from a 16 seater facility to a stunning 36 seater, within a year.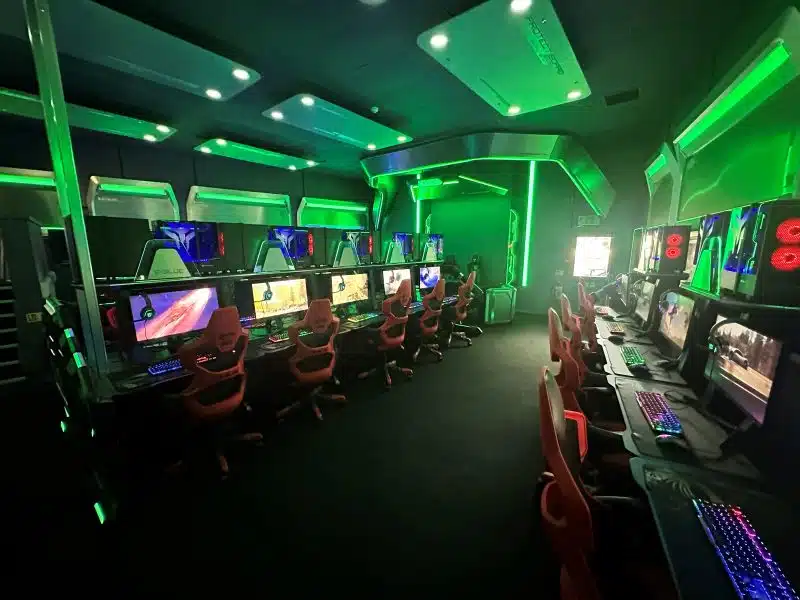 Cleethorpes Academy launches exciting new Yoyotech 26-seater esports facility ready for Esport BTEC in Autumn 2023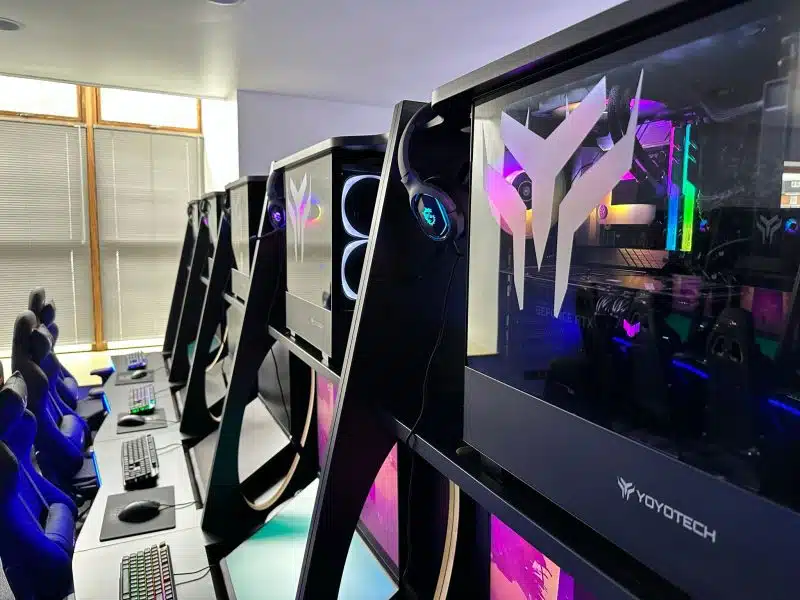 Yoyotech showcased exciting new esports arena designs & hardware at BETT23.
WINNING PARTNERSHIPS
YOYOTECH's esports solutions have helped many schools and businesses transform their esports vision into reality.